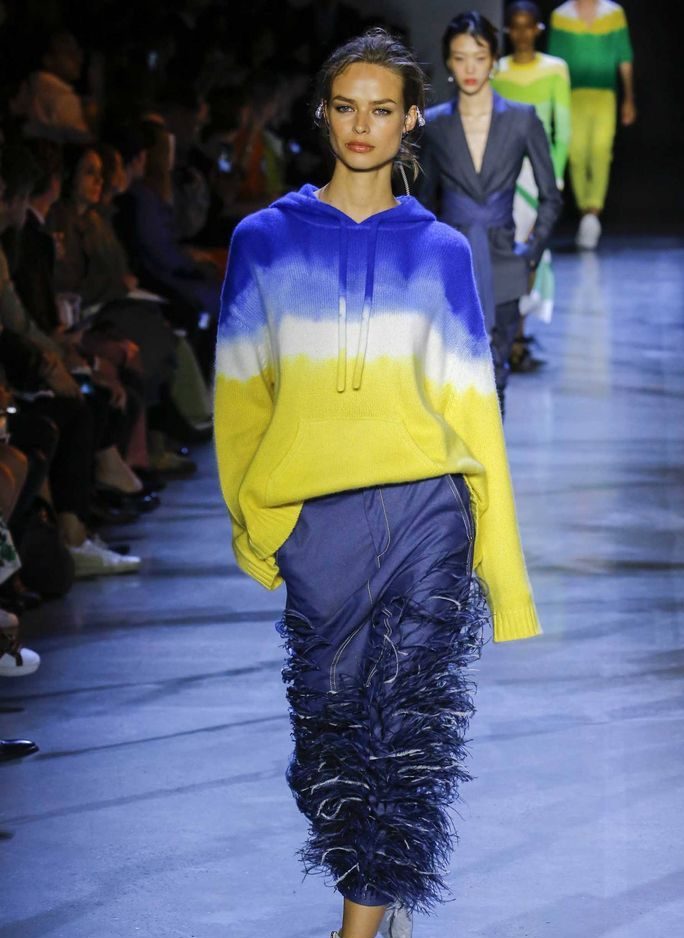 Knitwear Trends to Watch This Summer
Knit lovers rejoice! Craftwork, crochet and folky hand-worked creations are some of this summer's knitwear trends. The nod to the 70's gives a bohemian feel, alongside plant-inspired intarsia patterns and the sunshine-soaked spirit of California. That's not all: lace gets a look in too, as well as some major mesh and heavy fringing. 
Knitwear Trend 1: California Dreams
Firstly: the trend born for the summer, we've been transported to the balmy golden state of California. Whilst Etro sent real-life surfer girls down the runway, wetsuits have also cropped up left right and centre. Tie-dye is also having its moment too.
But where does knit fit into this? It's all in the layering up. We are loving Etro's series of slouchy, patchwork cardigans, as well as Prabal Gurung's tie-dye infused jumpers. Both are perfect for throwing over a swimming costume post-surf, or over a dress on a cool summer's evening.

Knitwear Trend 2: Folk Elements
Next up: artisanal handiwork. A knit lover's dream, this has been a major player this season in terms of knitwear trends. Think crochet, patchwork, tassels and macramé, each invoking a folky 70's vibe: ideal for the festival season and those endless barefoot summer days.
Exquisitely made with high attention to detail, this is craft meets luxe. In particular, we like the soft pastel and stone colours of Alberta Ferretti's summer collection, and we especially love the crochet on crochet look.
Other designers using crochet and knit this season include Chloe, Michael Kors, and Oscar de la Renta as well as the royalty of knit, Missoni.

Knitwear Trend 3: Lace Re-Imagined
We typically see a lot of lace on the catwalk during the warmer months, and this has been no less the case in the shows this summer. It's the fabric of the season; cool against the skin and effortlessly chic.
However, what has been surprising is that delicate lace this summer is being reworked into an oversized, laidback, masculine silhouette. For example, Alexander Wang offers a particularly romantic perspective on streetwear as well as a sporty alternative to the classical use of this intricate craft.
Knitwear Trend 4: Botanical Intarsia
Another knitwear trend to keep an eye on is all to do with the use of intarsia, with its playful use of colour and striking shapes. Designers such as Haider Ackermann, Dior & Pringle of Scotland are using intarsia on jumpers and cardigans with motifs of plants and flowers. This colour-work technique brings a tapestry-esque aesthetic to its garments, and works well paired up with simple, structured tailoring. Bring on the English rose.
Knitwear Trend 5: Fishnet Fringing
Last but not least, our final knitwear trend for the summer. With links to our high-end craft trend, long fishnet fringed dresses have cropped up on the runways of J.W.Anderson, Sonia Rykiel and Salvatore Ferragamo amongst others. These dresses hold a long and straight silhouette made with net or mesh fabric and long swaying fringing along the bottom. Inspired by Parisian-style string shopping bags, we love Sonia Rykiel's loose-fit white fishnet fringe jumper dress.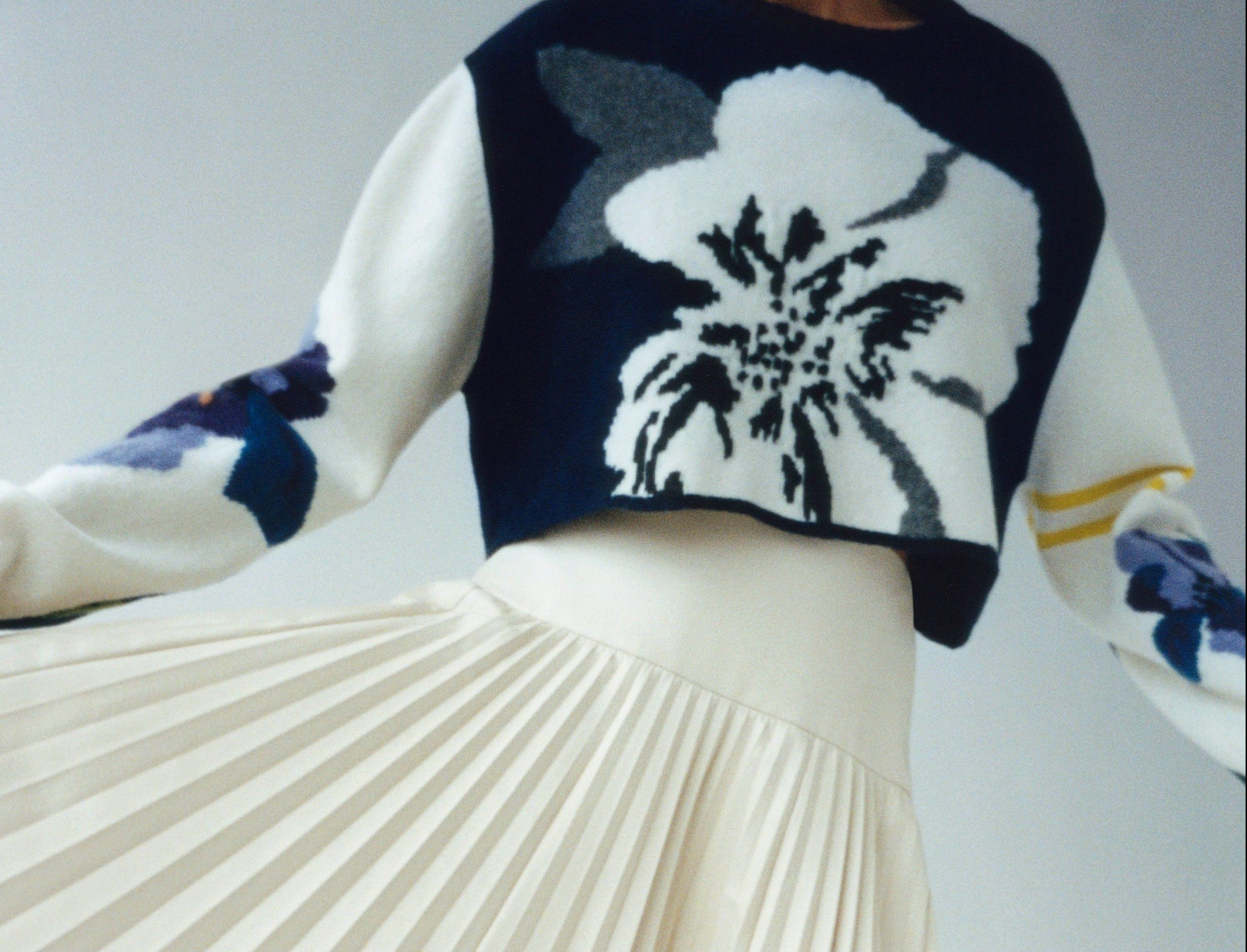 What Are Your Top Knitwear Trends This Summer?
Is there anything we've missed? Let us know in the comments below.
For more blog posts like this, sign up to our newsletter or follow us on instagram for up-to-date information on the latest trends in knitwear on the catwalk.
Image credits:
Cover image courtesy of Prabal Gurung
First image courtesy of Etro
Second image courtesy of Alexander Wang
Third image courtesy of Pringle of Scotland