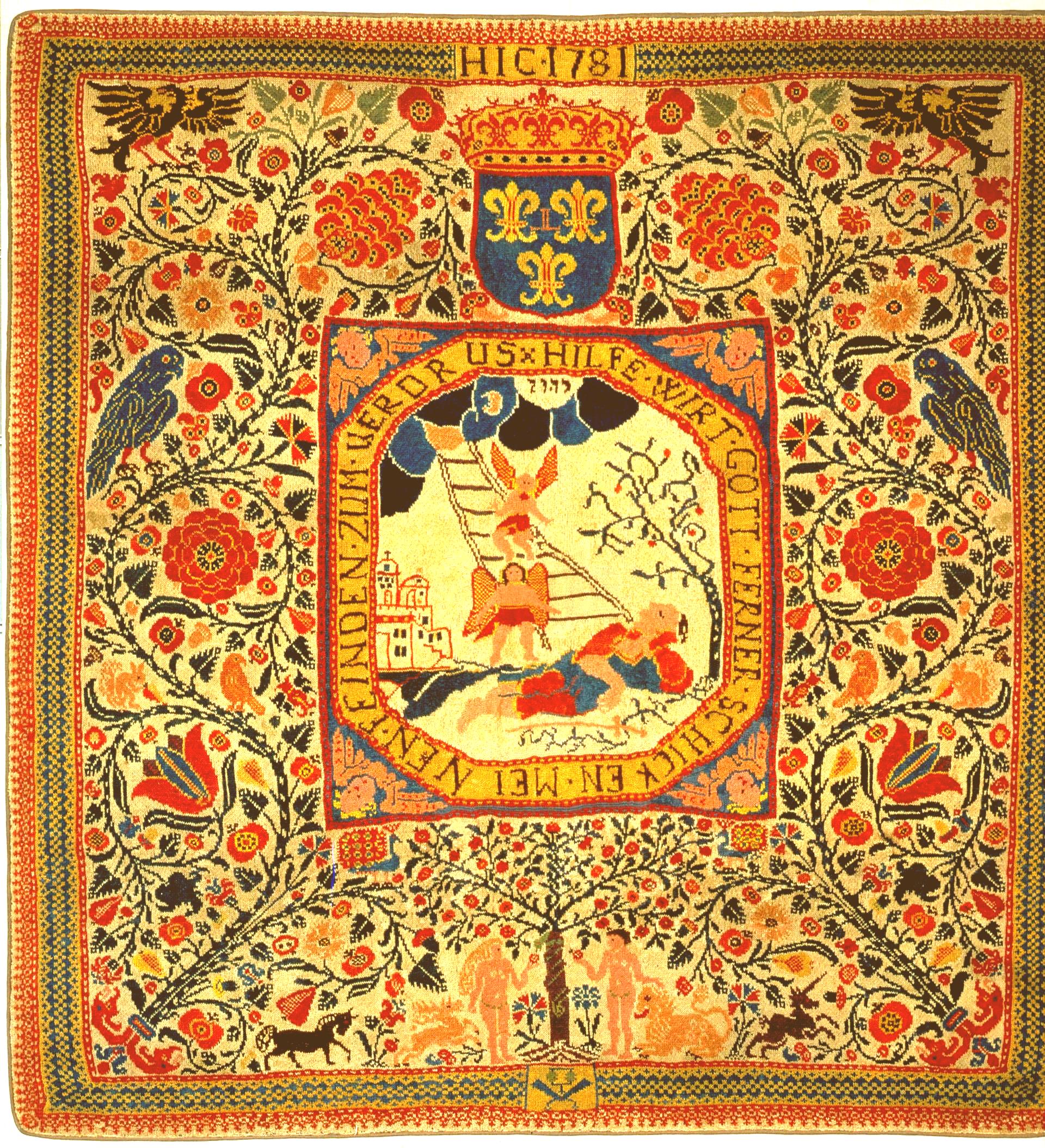 The exact origins of hand knitting continue to elude historians. But what we do know is that, where great civilisations flourished, the art of threading yarn into fabric has surely followed. The Victoria & Albert Museum in London holds an early pair of woollen socks from Egypt dating from the 3rd to 5th century AD. They were made using a technique called 'nålbindning', which used only a single needle and thread and may have been the forerunner to the more efficient two-needle method.
Most historians agree that hand knitting began somewhere in the Middle East and made its way to Europe via the famous Silk Road trade routes around the 13th Century. The Catholic Church in Spain holds extraordinary collections of knitted goods, most produced by skilled Muslim knitters in the direct employ of the Spanish royal family. In a nod to the influence knitting had achieved in Christian Europe, a number of 14th Century paintings depict the Virgin Mary knitting.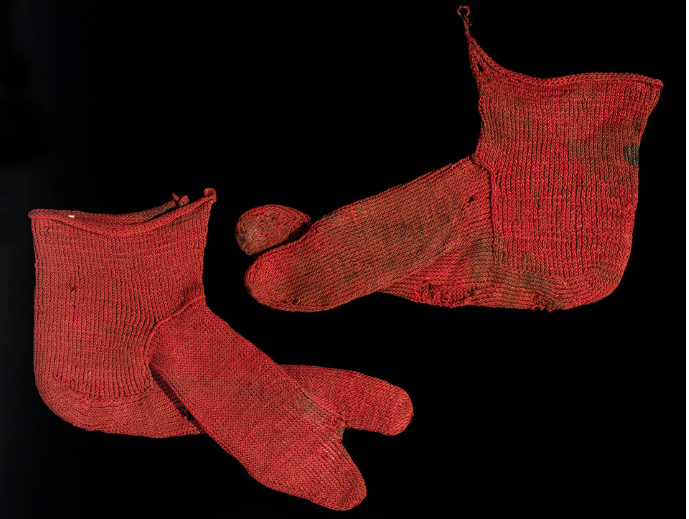 Early knitted socks, 250-420 Egypt, Image credit: V&A Museum
During the Middle Ages, male-only knitting guilds were set up in Europe. Young men would spend six years training to become a master knitter. The final exam included producing a cap, stockings, waistcoat and a carpet.
By the late 16th Century, knitting became a powerful tool for social advancement and a sought-after skill for women, providing a degree of financial independence for the first time. Knitting schools were set up across England, including in poor houses and orphanages, in the hopes of lifting unfortunates out of poverty.
The industrial revolution gave birth to mechanical knitting machines, marking the start of the end for industrial hand knitting. Yet a shortage of wool during World War 2 drove the British Government to promote a culture of "make do, and mend", sparking a resurgence in hand knitting skills. Citizens were encouraged to contribute to the war effort through knitting; balaclavas and gloves were needed for the army.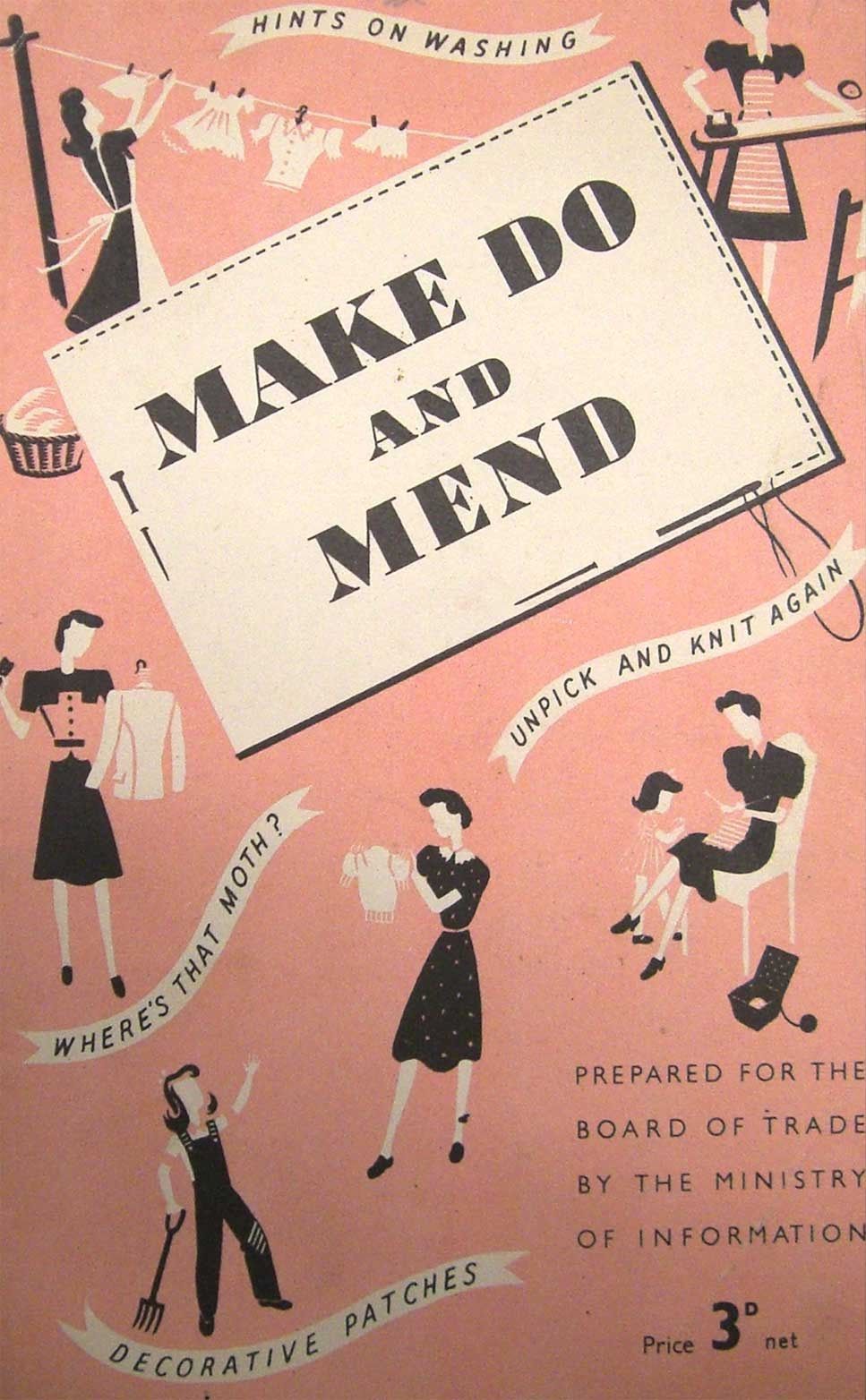 The Make Do and Mend Campaign during the Second World War, Image credit : Pinterest
The post-war years saw a surge in the availability of new colours, designs and patterns. Magazines began to offer knitting patterns for clothes, toys and homeware and creative at-home knitters could make an income from their wares.
Today, we are living through a boom in the popularity of all things handmade, including knitting. Yarns are cheaper and more widely available than ever before. Natural fibres like alpaca, bamboo, yak and silk are easier to obtain and new 'novelty yarns' blending natural and synthetic fibres are now on the market. The internet has become an invaluable tool; knitters are able to download patterns, connect to other enthusiasts, and showcase their wares.
Today's knitters range from at-home hobby knitters creating clothes and gifts, to high-end designers sending their looks down the runway, to knit activists and artists who use the medium as a tool to speak of the world around us. Our digital age has enabled knit to become mainstream whilst the form itself remains fluid and open to endless interpretation.

Knitted Jacket made in Italy, 1600-1620, Image Credit: V&A Museum
Knitting really has stood the test of time. Its' threads quite literally connect past and future. For manufacturers, designers and home knitters, new challenges and creative potential await, such as developing sustainable knits to keep this age-old skill thriving.
If you'd like to try hand knitting, why not book on to one of our classes?  We run beginner's and improver's classes at our studio in London.  We look forward to seeing you!