Meet the Founders of Knithub 24
Farah Govani
Farah is a knitwear designer and one of the founders of Knithub 24. She's previously worked for fashion designers such as Avsh Alom Gur, Bora Aksu, Donna Karan and Mark Fast.
She has a long-established track record of delivering catwalk pieces for London Fashion Week, with many of her pieces featuring in the press. Farah designs for the London's theatre district, as well as for several celebrities, including Paloma Faith on Channel 4's Celebrity Juice.
Her Background
Farah teaches knitwear design skills to hundreds of students and hobbyists – both at beginner and more advanced levels. A Central Saint Martins alumni, studying Textile Design (specialising in knit), she currently teaches at Chelsea College of Arts.
Her knowledge, technical abilities and friendly teaching style make her the perfect instructor for our
online knitting classes
!
"I love teaching people how to knit. The sense of achievement and joy that our students gain from our classes gives me a huge amount of professional and personal happiness."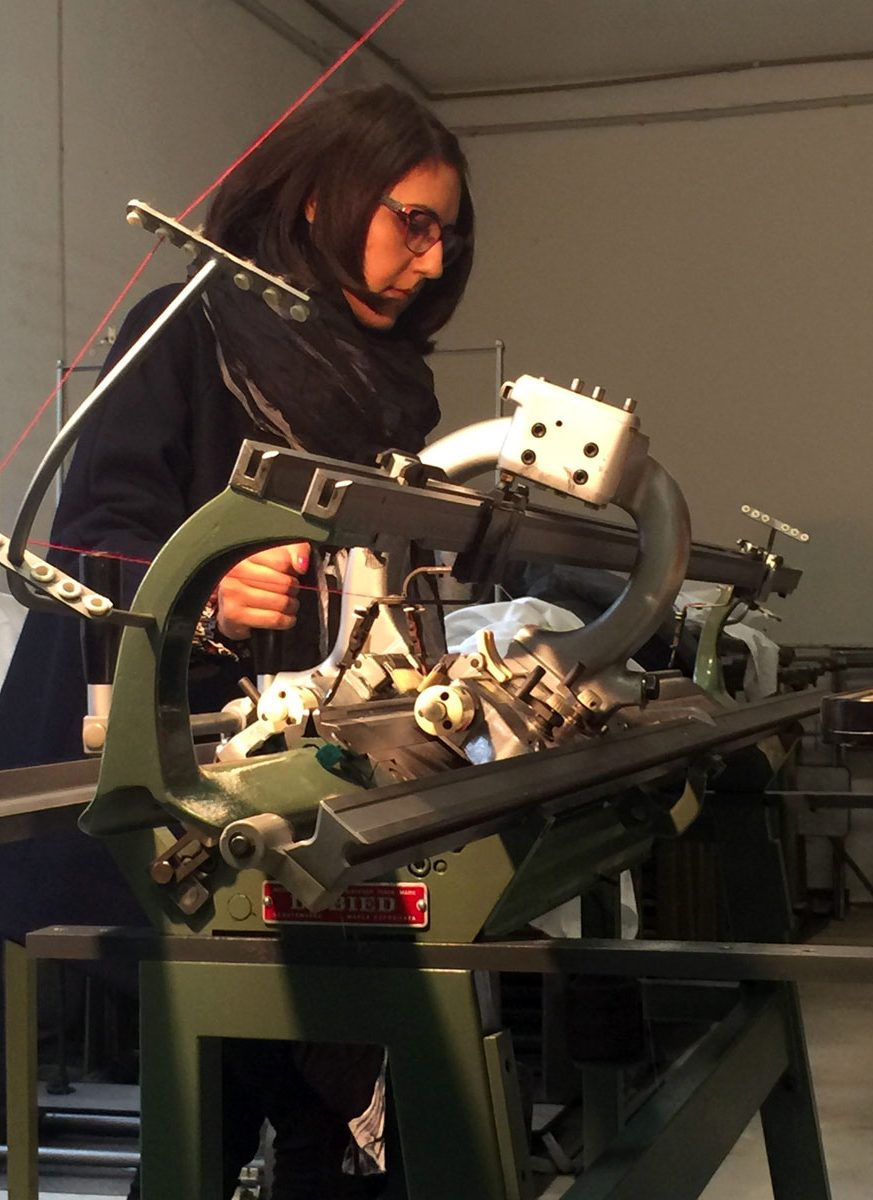 Asif Dhanani
Asif is founder of private equity firm, Abercorn Capital and one of the founders of Knithub 24. He is also co-founder of Abercorn Capital's hotels division, Abercorn Investments.  In addition, he co-heads their Investment Committee and serves as a senior advisor to the board of Miraas Hotels Group (EMEA Division). Previously, he was an advisor to the board and Head of Private Equity (Asia) for Matrix Group.
His Background
Asif has always had a passion for fabric and design, having worked in some of the finest menswear concessions in his student days.  Together with Farah, he co-founded a knitwear design house which specialises in the creation and production of luxury knitwear.  Not only this, but he also co-founded an online womenswear fashion label which brings catwalk styles to the high street.
Combining his business acumen with his design skills, he created a fashion management programme for Central Saint Martins (CSM).  He currently teaches fashion management to CSM students as a visiting lecturer.
Graduating with a BSc (Hons) in Land Management and Development from The University of Reading, he also holds an MBA specialising in Wealth Management from Manchester Business School.  In addition, he also holds an MSc in Global Governance & Ethics which he read at University College, London (UCL). One of his core modules was in the ethics of poverty focussing on the global garment trade.