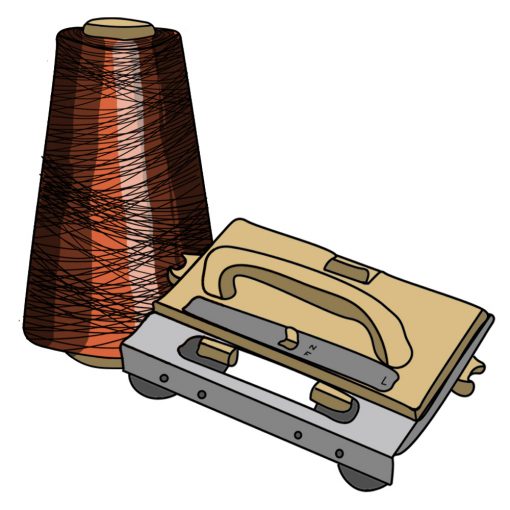 Our lace carriage knitting class will teach you how to use a lace carriage on your domestic knitting machine. Take your skills to the next level by adding beautiful eyelet patterns to create lace swatches.
What You Will Learn in Our Lace Carriage Knitting Class
You will learn how to:
Knit with more challenging techniques
Set up a lace punch card on your knitting machine
Set up a lace carriage on your knitting machine and transfer stitches onto needles for lace punch card patterns
Experiment with pre-punched lace cards to create texture in your work
At the end of the class, you'll have a collection of experimental lace swatches which can be developed further into your design ideas for fashion, interiors, and accessories.
Suitable for: Those who have completed our Intermediate Class or who have a good grounding in intermediate knitting and want to take their skills to the next level.
How Long is the Lace Carriage Knitting Class?
Duration of Class: 1.5 hours
Fee: £59
Location: Online
Tutor: Farah Govani is our resident machine knitting tutor. She has taught knitwear design skills to hundreds of students and hobbyists, both at beginner and more advanced levels. She has also designed for London's theatre district and for several celebrities, including Paloma Faith on Channel 4's Celebrity Juice. Farah currently teaches at Chelsea College of Arts.
Machines used: Brother Domestic Knitting Machines, Model KH836 & KH881, Lace Carriage.
Equipment for Lace Carriage Knitting Class
Yarns, Tools and Technical Notes: A domestic knitting machine, two cones of different coloured yarns (in different thicknesses – fine to chunky), claw weights, single and double point transfer tool, scissors, a set of pre punched lace cards, punch card clips and a lace carriage. A set of 'how to' notes will be emailed to you before the class.
Cancellation Policy for Lace Carriage Knitting Class
Cancellation policy: We will be happy to refund your payment in full if you inform us of your cancellation 5 or more days before the class is due to take place.
If you inform us of your cancellation less than 5 days prior to the class, we're sorry that we will be unable to refund your payment. However, you are welcome to transfer your booking to another date if you so wish. Please see our Terms and Conditions for more details.